Welcome to our Mammoth Motorhome Project website.
We are converting a Domino Tourmaster (DC122) interstate coach into a top-notch motorhome.
We thought it would be fun to convert a coach into a motorhome. After all we thought it would take us about 12 to 18 months to complete.
Just take the seats out and cleanup the inside and start the fit-out. (Fit-out is the process of building in the beds, shower, W.C., kitchen, solar panels, etc...).
See what happened look into our History. Our current progress is found in our 'This week' and 'Last week' pages.
---
We started on 9 July 2004.


After 5 years

A small transformation?


5 years into the project it looks like this -->
It is a Domino Tourmaster (DC122). It has:
Built: 1978
Engine: GM 8V71. This is a diesel 2-stroke V8 GM
Gearbox: Spicer 6 speed manual
Rear axel: Rockwell with 4.11 diff ratio
Front axel: Rockwell
Suspension: Air bags
Aircon: Had KingAir air con, will have two split systems
---
Due to rust we stripped it back... a little...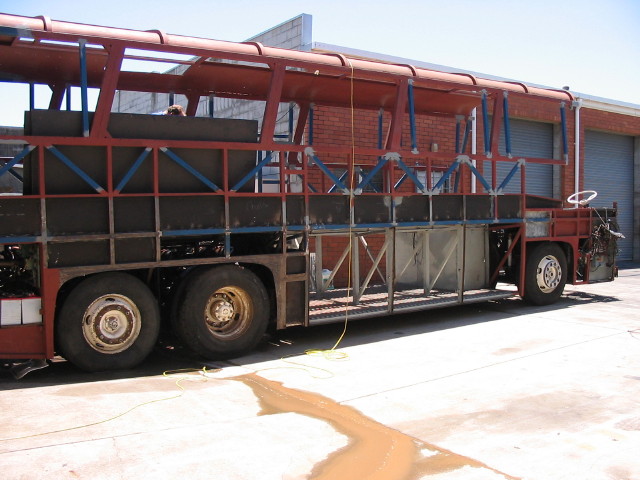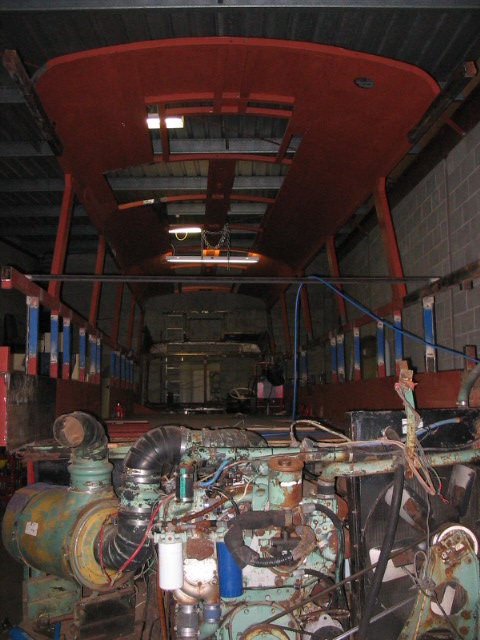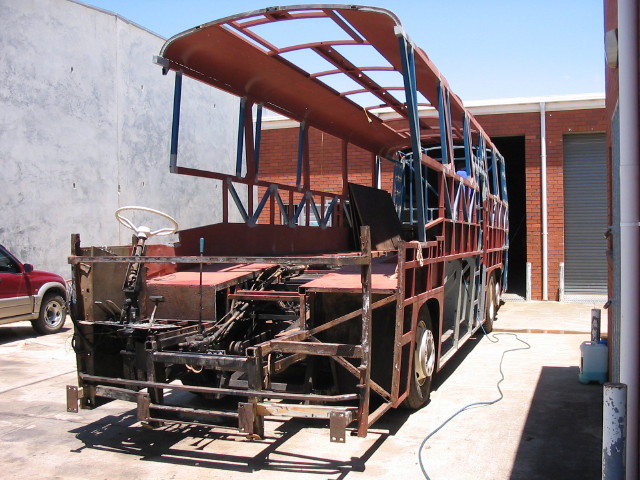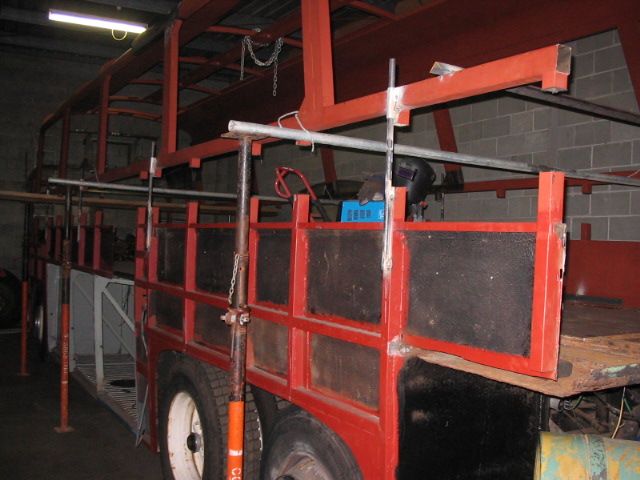 ---
Contact Us
For comments etc... related to the Mammoth Motorhome Project please email the webmaster.
---
Links
If you would like your link here, send me your details.
Campervan and Motorhome Club of Australia.
With over 50,000 members! http://www.cmca.net.au
Motorhomes Australia - the resource website for motorhome and campervan owners and enthusiasts. http://www.motorhomesaustralia.net/
Specialising in unique, quality accessories designed to improve your RV'ing experience.

http://www.peninsulamotorhomes.com.au
Hobohome the Australian motorhome (and her crew) have been travelling Australia since 2003.
This site features stories and photos from their adventures.
Motorhome Conversion the story of our conversion.
Follow Bill's adventure as he converts his coach into a luxury motorhome for two.